Posted On Mar 1, 2023
"Code Red"
Bobby Quihuis/Cesar Tijerina
Cesar Tijerina is from McAllen, Texas, and has a passion for creating unique and remarkable trucks. With three kids - two boys and one girl - he has instilled his love for the craft in his daughter, who is always eager to join him in building and working on trucks.
Cesar's first experience building a truck was in high school. When his dad bought him the truck, he had big ideas for making it his own, but with limited suspension options, he ended up cutting the springs down, resulting in a super rough ride. "You needed a neck brace just from driving to school". From that moment on, he has been building and improving his skills, which are beautifully displayed in one of his most recent projects, "Code Red."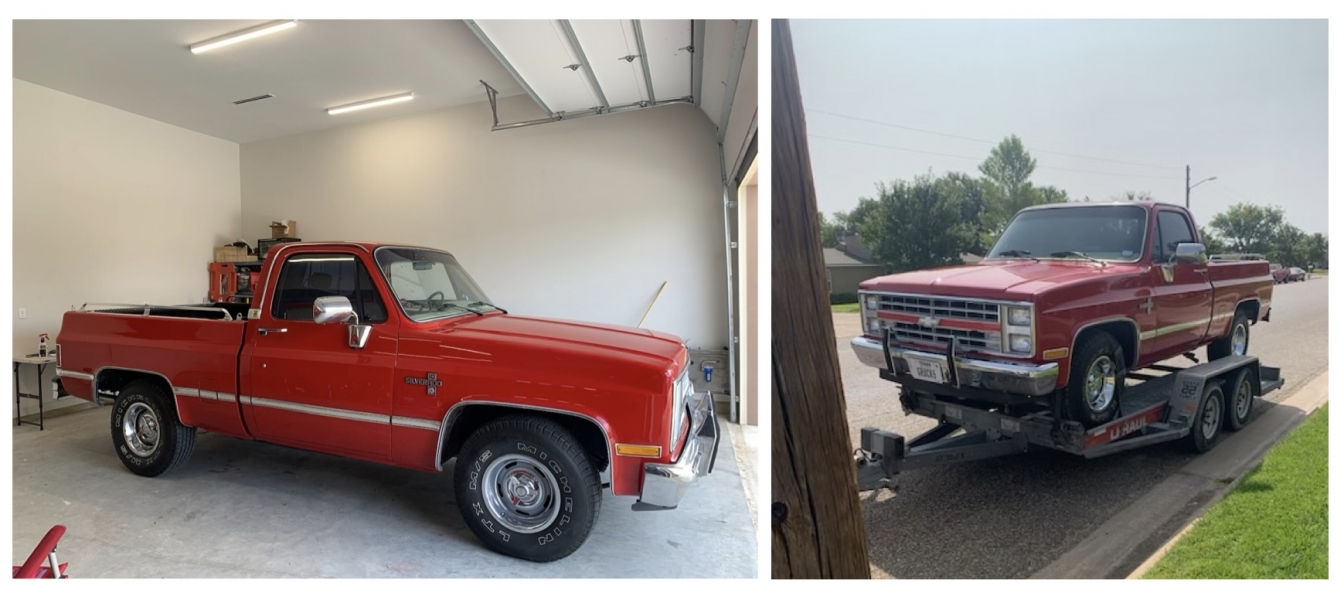 Cesar found "Code Red" for sale in Weatherford, Texas. It was all in original condition and the older man was only selling it because his wife could no longer get in and out of the vehicle. Even though the truck was beautiful in its original condition, Cesar had a precise vision for his finished project.
His passion for building trucks is evident in his work, and he has had three other builds featured in magazines. He has used tons of different brands and seen the trial and error with multiple different set-ups. Cesar was impressed with the intricate details that go into every GSI product, and knew it was time to get their product on one of his builds. "Code Red" has a GSI 73-87 Air Ride Front Kit and a GSI 73-87 Fuel Tank. "Everything went together seamlessly when installing the front kit. The truck never rubs and always looks straight."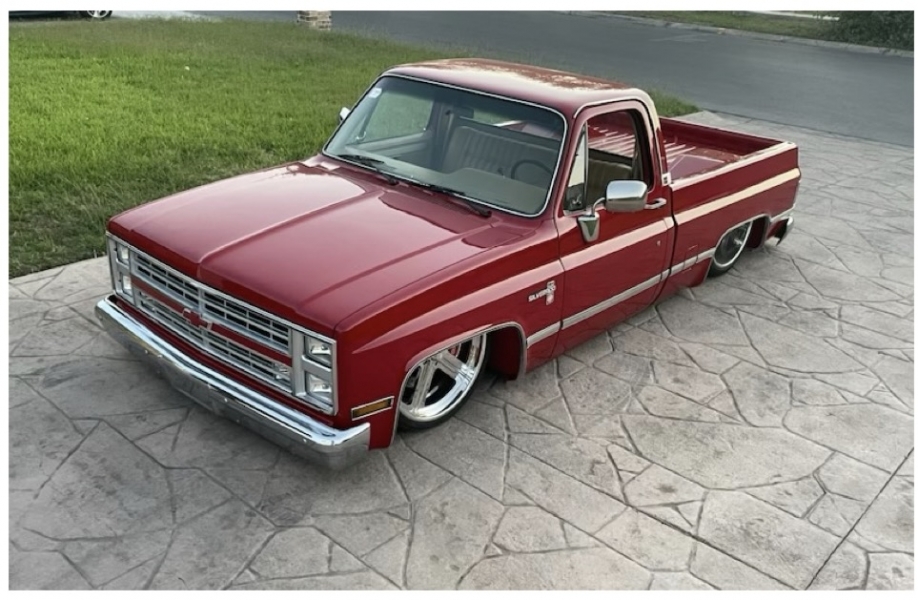 The intricate details of the truck are impressive, with specific stitching on the seat designed to follow the lines of the bed floor, intricate detail work on the engine, and cutting of the Slosh Tubs to allow more visibility to the control arms. However, the most sentimental detail is the tag created to lift the bed, which reads "REMOVE BEFORE FLIGHT." Cesar wanted something simple and clean for this piece, and when he realized it could also honor his late pilot friend, the decision was made.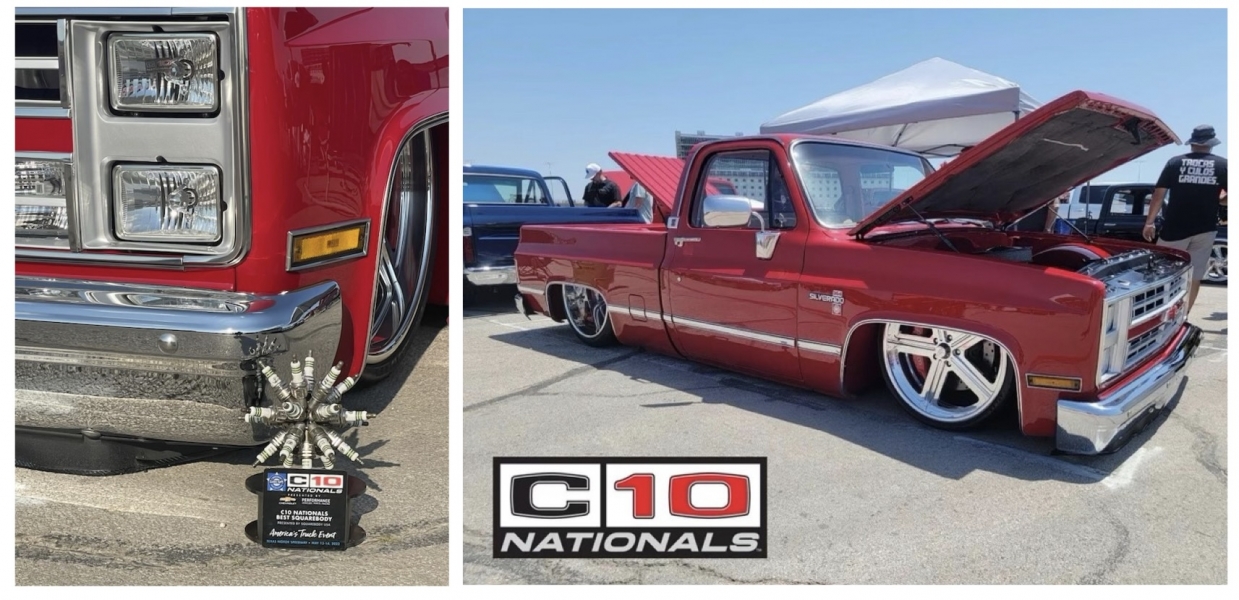 Cesar's hard work on "Code Red" paid off when he won "Best C10" at the C10 Nationals in Fort Worth, Texas.
Cesar ended up selling the truck to its current owner, Bobby Quihuis. When approached to sale, he knew he had multiple other builds in line and there was a hard decision coming.
He said something that stuck with me about the decision to sell, a quote I think so many truck owners and builders will understand and appreciate, "For The Love Of The Trucks".
"This truck will always be a part of me and I will keep the poster of it hanging in the garage. I am truly honored to have gotten to build the truck. I guess that is everybody's dream, right? To build something cool to share with other people. You go from cutting springs, then you grow and meet the amazing people in the truck community and get better opportunities."
While "Code Red" is no longer in his possession, Cesar is excited to share his upcoming builds, including a '68 truck, a '66 Cobra 427, and a surprise build under wraps. Follow him on Instagram to stay up to date on these exciting new builds!
Cesar Tijerina IG: cesar_tijerina