January 2023
Posted On Jan 1, 2023
In true GSI fashion, we are kicking off the year with another incredible calendar filled with 12 one of a kind customer builds and we are here to give you an insider look at each one.
"The OG Creampuff"
Shannon Hartley
1965 C10
"Anyone can go buy a new truck off the lot. But you can't just go buy one of these trucks"- January's owner, Shannon Hartley, hit the nail on the head when it comes to "keepin' it classic". This truck just might be the epitome of classic meets updated.
Shannon grew up in Lompoc, California where his dad instilled in him a love for vehicles. He grew up in the shop with his dad, who Shannon says was always a "wrencher". He remembers his dad showing him how to work on things, then turning it over to him, and saying, "Are you watching? Pay attention, because you're doing the other side". This hands-on teaching proved to be extremely useful as Shannon got older and began working on trucks on his own. Shannon found a love for buying, selling and trading vehicles, mostly on eBay. Using eBay allowed Shannon to reach people all over the world and he loved seeing all the different places the trucks would end up. At one point, he made a list that totaled over 95 cars and trucks he had bought and sold.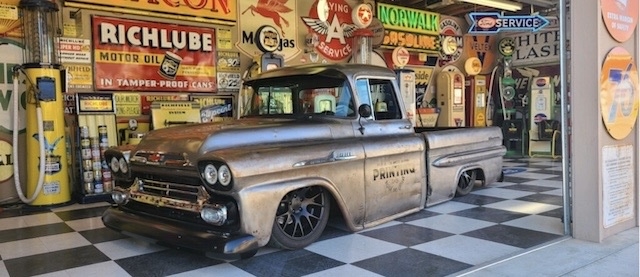 Since buying and selling was right up his alley, it came to no surprise when Shannon's dad called him about a truck. But this truck was different. Completely different. Does the name John Staluppi perk up anyone else's ears? Yeah…ours too. This month's feature once sat in John Staluppi's Cars of Dreams Museum in Palm Beach, Florida. The truck was completely restored as a part of Staluppi's collection where it was on display for nearly 10 years with a whopping 13 original miles. It was up for auction in Scottsdale, AZ…..and Shannon was determined to bring it home. And in May of 2020, he did.

The truck was in immaculate condition and what started as a joke, turned into her official name: "Creampuff". Shannon had worked on trucks all his life but knew that this build needed to be "next level". Shannon put his dream truck in the hands of Jeremy and his team at Tre5 Customs in Peoria, AZ. To see his vision come to life, he wanted to keep as much of the truck original as possible, with little to no cutting on the original cab and bed. The truck was taken off the stock chassis and left in two pieces while Tre5 built on the new foundation bringing Shannon's vision to life. Creampuff is sitting on a complete GSI 63-66 Air Ride Chassis.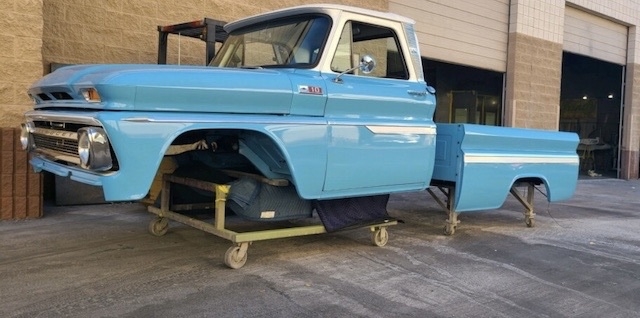 Shannon told us this truck has been his favorite build, stating, "It drives amazing and it's unreal how well it handles. Tre5 has the process down pat and I see why they use GSI. The process was seamless." When he is not busy running his businesses or building trucks, Shannon stays busy with Cooper and Cane, his 2 dogs. His favorite show to attend is without a doubt Dino's Git Down and the Pismo Beach Classics is tied for second! The one thing he stressed is the community and friendships built within the truck scene, "Everyone is Family and everyone needs a truck. No matter what it is. Something fun to take out and enjoy. There is truly something for everyone."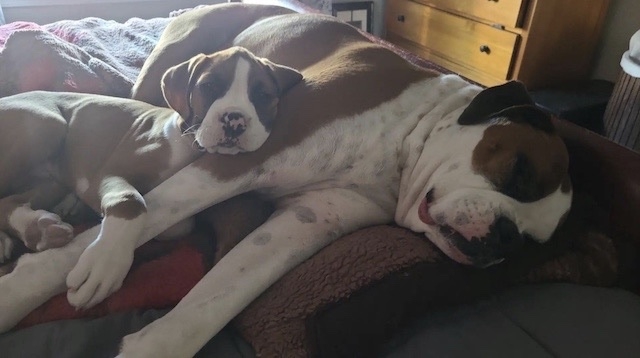 If you want to see more pics of Creampuff or keep up with updates from Shannon and any new builds he might have up his sleeve, you can find him on Instagram.
Instagram: @shanman450