SILENT COAT SOUND DAMPING
Posted On Apr 30, 2016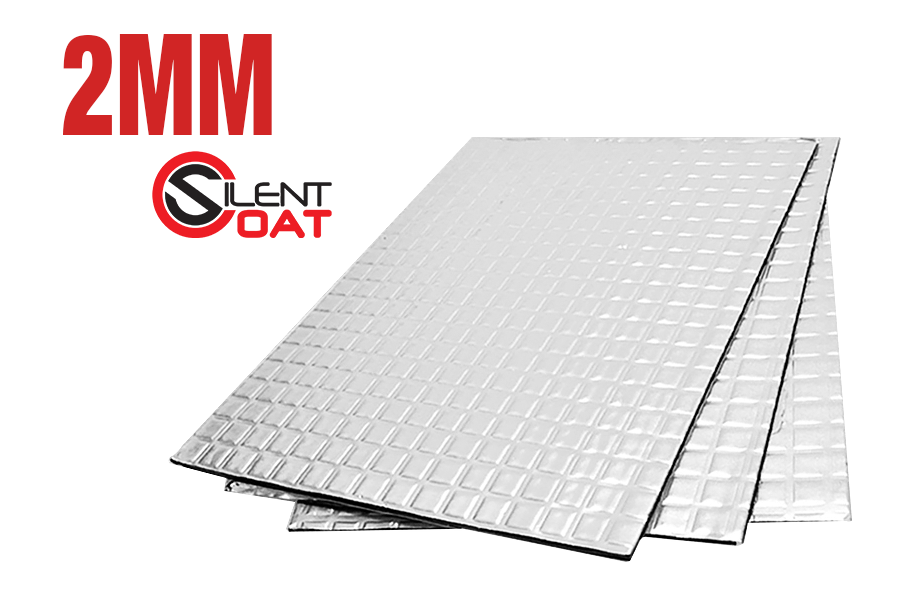 So what is Silent Coat sound damping material anyway?
When we were building the shop truck coined "Gordon" we made a trip all the way to westside of Phoenix to pick up some parts from a local dealer. We had to pick up tons of miscellaneous parts to get the truck done for our first show. Jeff, the owner of The Chrome Guy, got us hooked up with the parts we needed. When it came time to pick sound damping material we had two options. We looked at both options and honestly for the price I couldn't see how we could go wrong using Silent Coat after all it was almost half the price of Dynamat. This was a relationship between GSI and Silent Coat "Roy" never saw coming.
We finally made it back to the shop in Chandler from Phoenix and we were so excited to install all the new goodies we just picked up. Once it was time to finally install the Silent Coat sound damping material in the cab it was so easy and made that old cab sound like a new car. No more vibrations, rattles or resonations. This was awesome because the Nova I have doesn't have one piece of sound deadener in it and I swear the sheet metal I cut out years ago is still vibrating in that car.
After the installation of Silent Coat I did a little research on the product and found that there were not many dealers in the US. I decided to send an email to figure out how to become a dealer and add Silent Coat to our product line. After many many months went by I received a call from a man named Roy with Silent Coat. This was the first of many phone conversations with Roy. Let me tell you Roy eats, sleeps and breaths Silent Coat sound damping material and he eventually sold us on the idea to be a distributor for them.
In the short time we have been working with Roy we have been able to convert some of top builders in the industry and they are now using Silent Coat as their go to sound damping material. One of the newest Silent Coat builders is 2016
Ridler Award
winning builder CHRA (Customs and Hot Rods of Andice) Delmos Speed and Custom is also an award winning builder using Silent Coat on his 2016 SEMA builds. Jeremy Rice is yet another award winning builder using Silent Coat on his 2016 SEMA Builds. Browns Classic Autos is another award winning hot rod builder using Silent Coat to damp their high end builds. So many more builders are using this product and they can't be wrong. The price is right and the quality exceeds expectation.
I guess Silent Coat is more than just sound damping material. It's a product that turns great builds into amazing builds. Shouldn't you be using the best also?