GSIMFAB
Welcome to the GSIMFAB blog
This Blog is for all of our wonderful customers to come and see some of the new products we will be releasing to the website. This is a great for everyone because we encourage you guys to make comments and tell us what you think.
Posted On Oct 6, 2017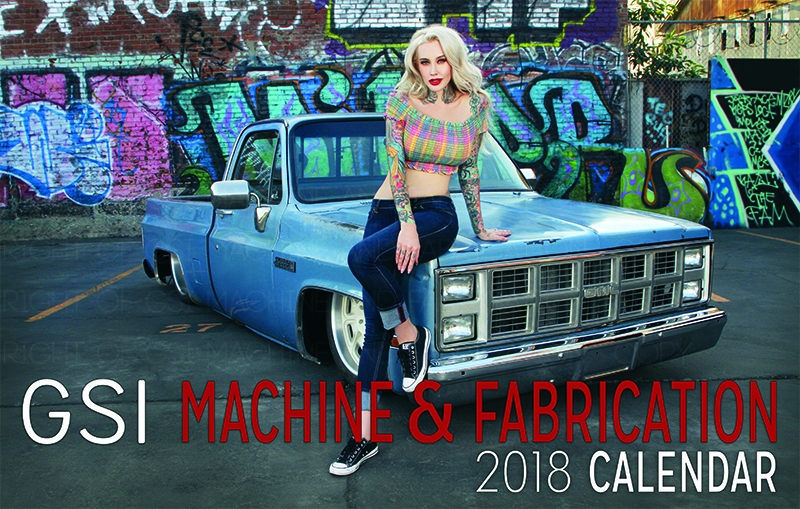 Time flies in the garage
working on your truck,
keep track of the days.
get inspired
19" x 12" High Quality Print Calendar
10 Air Bagged Trucks & 2 Suburbans

Internationally Published Automotive Cover Model, Sabina Kelley

Featured Automotive Photographer, Anthony Ross Tyler

Cover & December Photographer, Michelle Star

Main Photographer, Michael Warren Williams

Images were shot on location in California, Arizona, Kentucky, and Tennessee


A portion of GSI Machine & Fabrication's retail calendar sales are being donated to the Phoenix Children's Hospital Foundation.