James "Dylan" White
HELLO JUNE!!
We are rolling right through this year, which means flipping the page to a new month and new calendar feature. With summer right around the corner, the temperature isn't the only thing that is heating things up. Coming in Hot for June's feature is James "Dylan" White and his 1963 Chevy.
Dylan grew up with his family in Baton Rouge, Louisiana and is no stranger to the automotive scene. His family back home were mostly loggers and farmers. Being in that line of work meant working on your own stuff was just an unimplied part of the job description. In high school, many of his friends built race cars. This was also the way of life for many other locals in the area. Between working in the shop with his dad and being involved in the racing scene, Dylan's interest was sparked.
Every truck has a backstory and each one is different in its own way. Every build process is different. There is no exception when it comes to the story and history behind Dylan and his '63 Chevy. His dad had the truck since he was a toddler. About the time he was 15, Dylan and his dad began working on the truck together over the next several years. They encountered the typical trial and error process that many others might be familiar with. Blow up a motor…..rebuild a motor. Blow up a rear end…..rebuild a rear end. They did all the work themselves and continued the process of rebuilding and replacing things here and there along the way.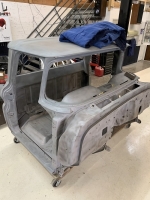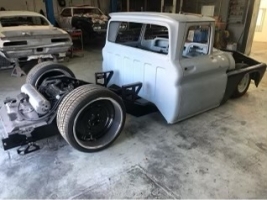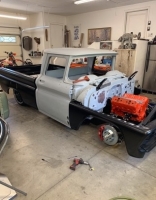 After high school, Dylan attended college at LSU for Engineering. He worked his way through college by creating somewhat of a side business doing electrical work and remodeling houses. This kept him busy and left little spare time for other projects. Unfortunately, when Dylan was 20, his dad passed away before they were able to complete their vision for their 1963 Chevy.
Dylan now works for BASF, which is the world's largest chemical company and lives in Houston, Texas. Although he relocated several states away, he did not leave behind he and his dad's project. When he got ready to pick back up on the build process, he knew he would need to start from the ground up. He learned about GSI through word of mouth and knew that was where he wanted to start. He got with the crew at GSI and began customizing his complete rolling chassis, which is what the truck currently sits on. The guys at GSI worked with Dylan throughout the process to make sure that no detail was missed and his chassis rolled out exactly how he envisioned it. Dylan left the cab of the truck in Mississippi to be worked on while his chassis was being manufactured. He purchased wheels from Del at Delmo's Speed Shop who also ended up having an original aluminum grill.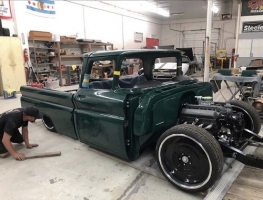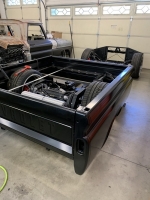 After realizing the cab and body needed much more work than anticipated, Dylan convinced Del to take over the rest of the build. They were unable to salvage many parts of the truck, making it quite literally almost a new truck from the ground up. One thing that remained completely untouched is the steering wheel. This was the single most important feature for Dylan. It remains in the same condition that it was in from when his dad had the truck. He wanted those worn down details left intact from where his dad had driven the truck.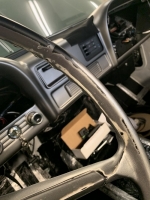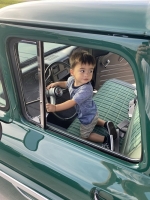 Dylan chose the "Delmo Special" which is a 525 horsepower LS3 motor with a 4L70 transmission and Ford 9 inch rear end. Even though Dylan gave Del the reigns on the build, Del kept in constant communication ensuring that Dylan's vision was brought to life. Dylan wanted to be able to drive and treat the truck as an everyday driver so they even placed a hidden hitch so he would be able to pull a trailer as well.
Dylan has also officially given the truck a name: "Mack" after his dad. He found it only fitting since his dad was the inspiration behind completing his build. In his free time, Dylan enjoys hunting and fishing and spending as much time as he can with his 2 year old son, Hutson Mack. Since the truck has been completed, he has not been able to attend any car shows. He looks forward to trying to attend as many as he can fit into his busy schedule and can't wait to introduce his son to the same love for the build that his dad passed down to him.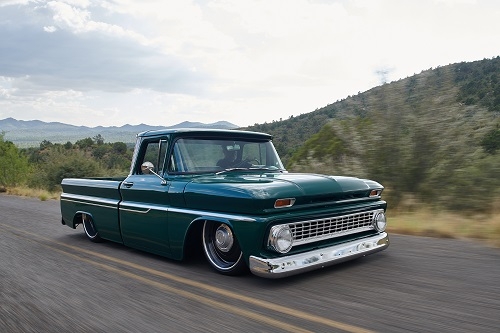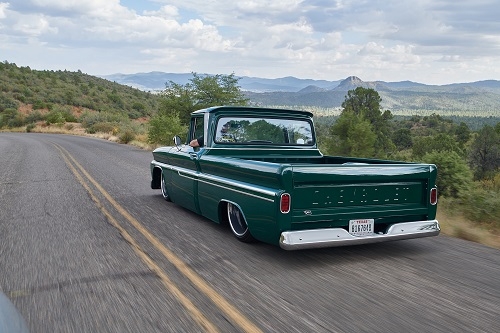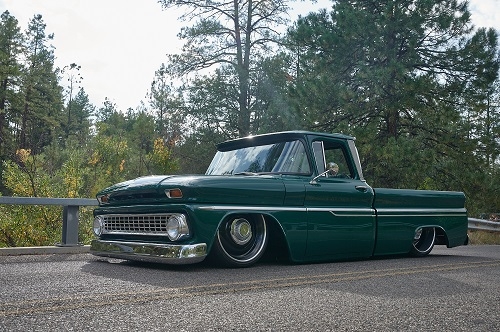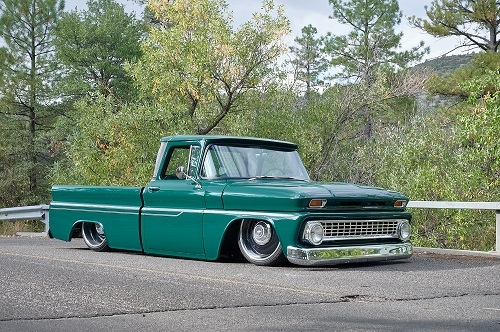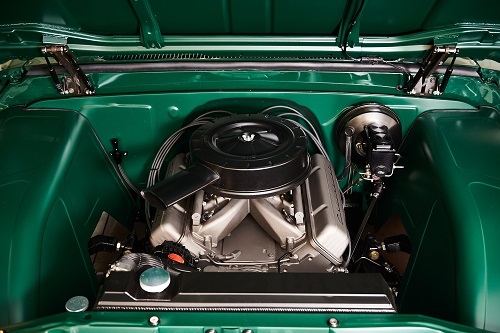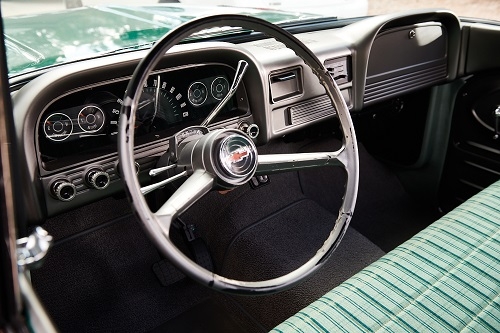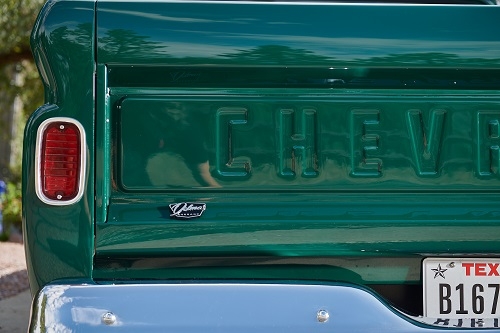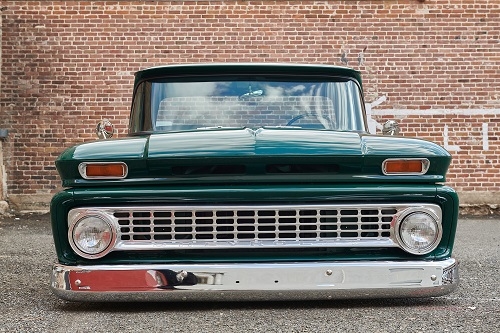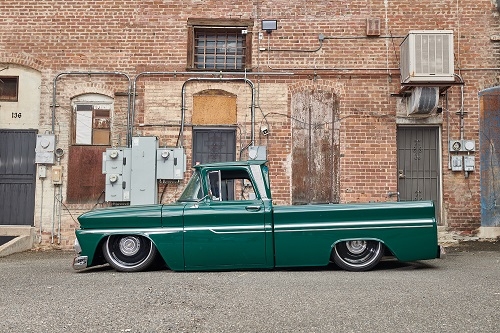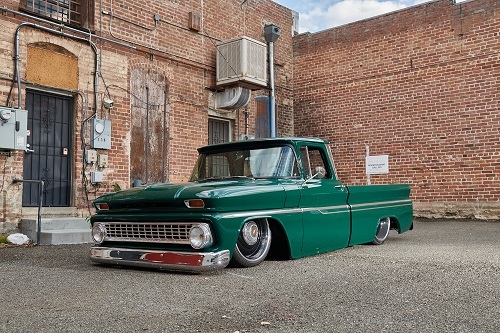 Be sure to leave your comments and thoughts below for Dylan and "Mack".